[whohit]Fireside Hall[/whohit]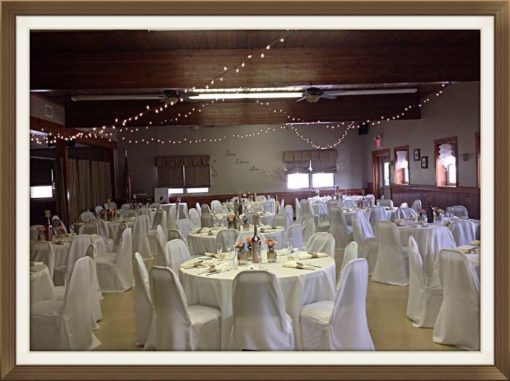 Fireside Hall offers options for every budget!
Hall Rental Only
You may rent the hall by the hour and you are welcome to cook and bring in your own food for small events. You are responsible for all set-up, decorating and clean up. There is no outside catering permitted with the exception of cakes. The fee is $140 per hour for weekends and discounts are given to fellow Fire, Police, EMS Departments, and active/retired Military as well as when using our catering services and/or for longer rentals, mid-week and off peak months.We also rent the hall for regular use at a discount.
Hall Rental with Catering Services
We can do as much or as little as you would like! Menu pricing is based upon your budget. Let us know and our professional catering staff will customize menu choices specifically for you. You will also receive a substantial discount on the hall rental portion when we cater for you. Most discounts are a minimum of 50% and in some cases hall rental is waived completely. Full catering services can include all set-up, decorating, clean-up, serving, high end paper products and centerpieces, tables and chairs.
Hall Rental with Partial Catering Services
You are also welcome to rent the hall and simply order trays of food for your event. You are then responsible for your own set up/clean up, etc. This is a great option for those who do not want to do the cooking (or only want to do a few things) but need to stay in a specific budget. Again, no outside catering is permitted with the exception of cakes.
Please call our Banquet Hall at 215-766-8545 to discuss all your options
Hall Rental
The Hall can hold a maximum of 220 people.
Tables and chairs are available for use.The hall is heated and air conditioned.
You have a choice of 5′ round tables or 6′ long tables.
You may bring in your own food or we will cater for your event.
If we cater, your rent is lowered based on size of party.
Alcohol is allowed but you must bring in and remove.
If alcohol is served the fire company must provide a security guard.
Interested in Hall Rental?
---