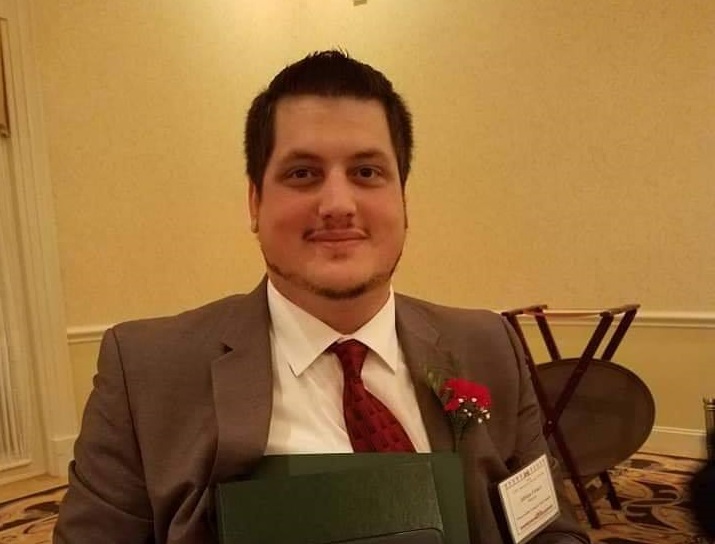 Congratulations to PVFC's Firefighter of the Year, Adrian Feraco. Pictured here with Adrian is Chief Brian DuBree.
Adrian serves PVFC and the community as Lieutenant 24, the Head Trustee, and on other various committees.
PVFC is delighted to award Adrian with Firefighter of the Year as well as the Emergency Services Award from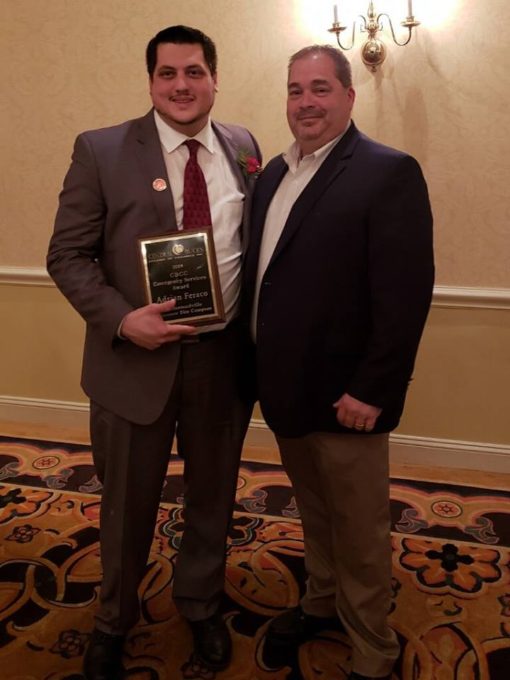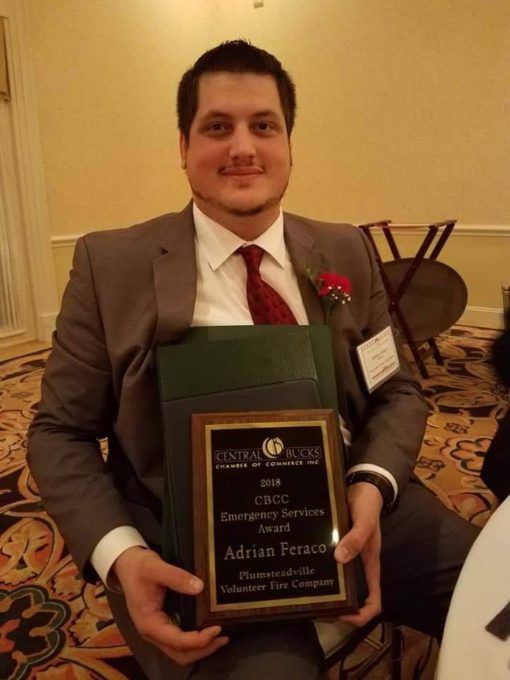 Central Bucks Chamber of Congress.
Thanks to Heather Fesmire and Brian DuBree for the pictures.